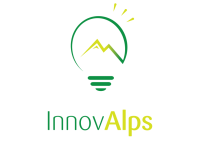 InnovAlps / 2014-2016
InnovAlps: Innovative Approaches to Regional Development in Alpine Protected Areas and their Corresponding Regions

Throughout the Alps, a large amount of protected areas are involved in sustainable regional development. Together with other actors, they work on new strategies, projects and products, thus developing ideas, knowledge and networks in their territories. These experiences can be very valuable for other regions with protected areas because they can be sources of inspiration and can give rise to exchanges that encourage mutual learning. The InnovAlps project aims to support these exchanges in order to contribute to a more sustainable regional development in the Alpine Protected Areas.
InnovAlps examines new and innovative approaches to regional development. Through such strategies and approaches, new paths to economic and social development can be opened up and bring about change at the regional level. The project examines in particular the governance behind such approaches, focusing on change actors and partnerships.
In order to support exchanges on innovative approaches between protected areas, ALPARC is working with three selected pilot regions in Austria, France and Switzerland. Through the methodology of learning by exchange, a series of workshops will allow regional and local actors to present and discuss their approaches to sustainable regional development. As a result, InnovAlps will be able to present a selection of new ideas from Alpine Protected Areas, provide lessons on how to generate new ideas, establish a climate of innovation and draw on experiences from other regions with protected areas.
The pilot regions
The three InnovAlps pilot regions mentioned below are pursuing integrated regional development with innovative approaches. They are organized according to the principles of good governance and are motivated to share their strategies and projects.
Project details
| | |
| --- | --- |
| Target | Natural (regional) parks |
| Dates | 01/2014 - 10/2016 |

At the request of the Federal Office for the Environment FOEN (CH).