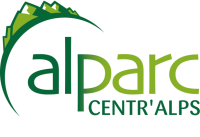 Biodiversity protection in times of climate change / 2021-2023
Background
Protected areas are subject to increasing pressures on their biodiversity. This is mainly due to conflicts of use and partly insufficient protection status of their particularly sensitive areas, but also to climate change, which is particularly pronounced in the Alps. Currently, there is too little strong nature protection in relation to all protected areas throughout the Alps. Often, a high degree of protection is only extended to high altitudes. Previous projects such as ALPBIONET2030 and the exchange with experts underline the importance of zoning, concrete protection measures, long-term monitoring and stronger cooperation on efficient measures to protect biodiversity in the context of climate change and advancing habitat fragmentation.
Based on the cooperation and coordination of the protected area managers, concrete measures for nature conservation in the affected areas are to be derived, which may also be applicable outside the region. In particular, the project takes into account identifiable trends such as increased pressure from human use, e.g. recreational activities, the acceleration of climate change in the Alps and the general will to strengthen cooperation between protected area managers.

Project objectives
• Long-term strengthening of biodiversity protection through active cooperation between Alpine protected area managers in the ALPARC CENTR'ALPS area.
• Continuous exchange on biodiversity and climate-relevant measures between protected area managers of the central Alpine area with the aim of long-term species and habitat protection including climate-relevant species monitoring.
• Initiation of the implementation of a joint measure for species and/or habitat protection with model character.


Duration: 2021-2023
Supporting organisation: ALPARC CENTR'ALPS
Costs: 137 500 euros
Funding: 110 000 euros, funded by the Federal Ministry for the Environment, Nature Conservation, Nuclear Safety and Consumer Protection (BMUV) (DE)
Contact: Sabine Weizenegger, Mail: sabine.weizenegger@alparc.org